Executive Board of Directors
RUTH SHOVAN
Hi! I'm Ruth. I love Agape and I love having the opportunity to serve families, encourage moms, and support them to know they aren't alone in this journey. I've been happily married for almost 20 years.  Together, we have 5 children. I have homeschooled for over 10 years; it's been an incredible time that I wouldn't change. I love Jesus and I love teaching my children a Christian worldview and how to make Jesus Lord of their lives. I enjoy puzzles, board games with my family, baking with my kids, and taking walks with my husband. When I have a minute by myself, I love to have coffee and read. 
HEATHER SMOES
I never saw myself being a homeschooling mom. But when it came time to sign our oldest up for kindergarten, nothing about it felt right. Since that time, homeschooling is where we settled in and put our roots. Some of our children's best homeschool memories are with our Agape family. They agree that it is/was the best part of being homeschooled. It's where they've made their best friends, left on Fridays after class for sleepovers, and learned amazing new skills from other talented moms. I personally look forward to mom-nights-out, and love the women in our group and on our leadership teams, as they have become some of my close personal friends.
Having graduated our first homeschooler in 2020, my husband and I both still feel strongly that we made the right decision to homeschool. We also recognize the importance of lending support to other homeschool families. As well as bringing support to those unsure of how to navigate highschool by creating and organizing Agape's annual "Homeschooling in Highschool" mini-session. 
Our homeschooling life has been thoroughly enriched by Agape over the past 10 years, and now being a veteran homeschooling mom, I'm thankful to be able to serve and support our Agape family.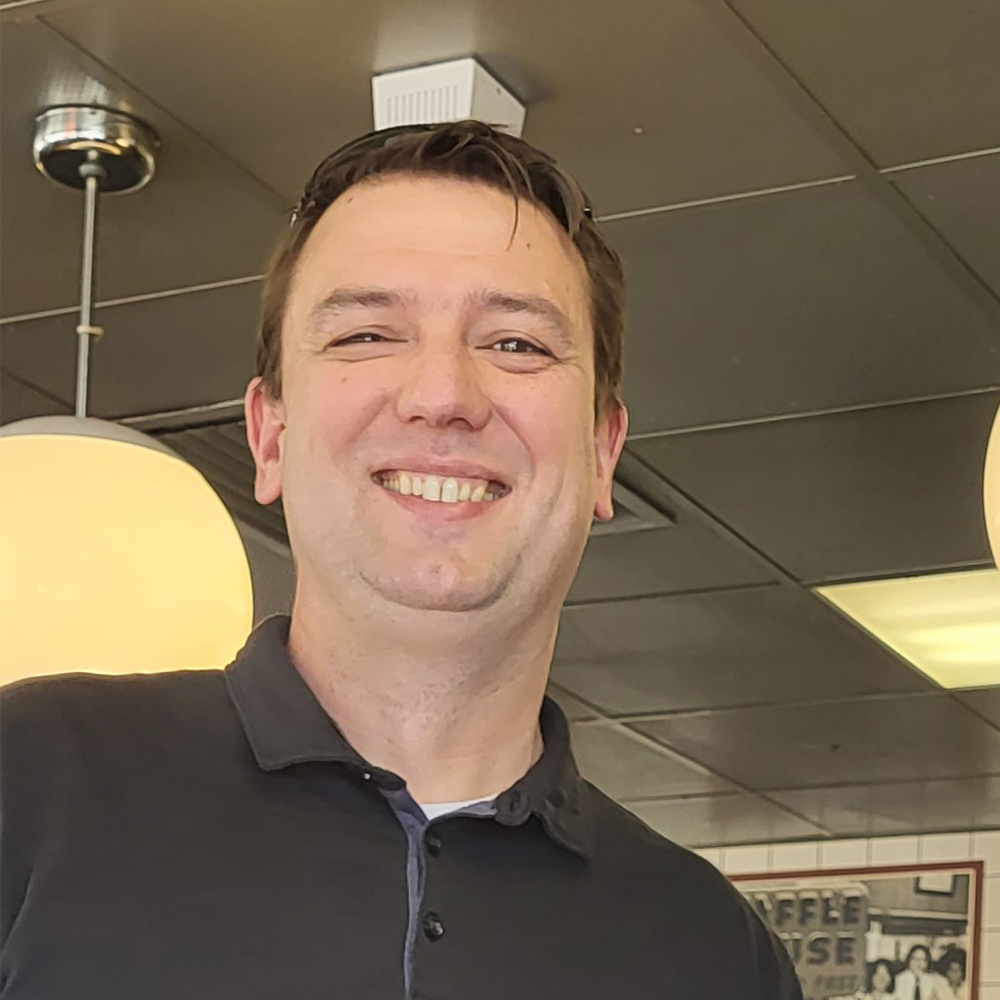 JEROD SHOVAN
I'm Jerod. I've been the Treasurer for Agape for many years now. I'm married to Ruth and I have 5 kids. I support our homeschooling journey and take on the role of "math teacher". Because of my business degree, I've decided to serve in this capacity. I like playing hockey and biking and I love spending time with my family.  
We are looking to fill this position. If you feel lead to join the Executive Board, please fill out this application.
REBECKA VANKUIKEN
Hello! It's hard to wrap up all this crazy in a quick bio, but I'll try. I've been married to my husband for 20 years now (what!) and we are raising two boys who couldn't be more different from each other. They are the absolute joy of our lives. The idea of homeschooling them was a literal drop in my lap from God. He kept sending very loud hints, and two weeks before my eldest was to join Kinder, I made the choice to keep him home. I've never looked back, and now he will be a 7th grader this Fall. My youngest going into 3rd.
I have a family of movers, and we thrive on the outdoors, enjoying sporadic trips like camping, biking and swimming. I am a large advocate for exercise of the body but can also really hammer a Saturday on the couch with some movies.
Keeping Christ at the center of our family is our top priority, and we are blessed that both boys came to the decision on their own to accept Him into their hearts.
Agape is a treasure to me, and I typically get labeled the "mama bear", as I am fiercely protective of it. I encourage an environment of love, sisterhood in Christ, and support. As the director, loving one another as Christ would is top priority.  The beauty of it all, is that some of my closest friends I have found, are from Agape. I have been with Agape for over 7 years, and love seeing it grow and help guide others on their homeschool journey. I hope that I too can bless you the way I have been blessed with this group!
MANDY HOPKINS
CALEDONIA CAMPUS DIRECTOR
Hello, I'm Mandy!  I am a homeschooling mom of 3.  Our homeschooling journey began in 2020 (during COVID), when we pulled our kids from the public school they had been attending.  We decided to homeschool for many reasons surrounding what was going on in the world at the time.  I had no idea when God called me on this journey of homeschooling that I would love it as much as I do!  God told me he doesn't call the qualified, he qualifies the called.  I hold that so close to my heart & find it so true!  We found Agape & joined in 2021.  We love everything Agape stands for & the community that we now have through Agape!!  I want to do whatever I can to give more families the same opportunity to experience the love/community/support that our family has experienced through Agape.  I was 1 of the 3 ladies who helped to open our Caledonia Campus in Fall 2022. We had a great first year & I can't wait to see what the Lord does in the future at our Caledonia Campus & Agape as a whole! 
A few (non- homeschooling) things about me & my family.  I have been happily married to my husband & best friend, Nick, for 13 years.  We have 2 daughters & a son.  As a family, we love to go camping, play games, spend time outside (geocaching, riding bikes, swimming in the pool, etc.) & one of our favorite places to visit is Cedar Point!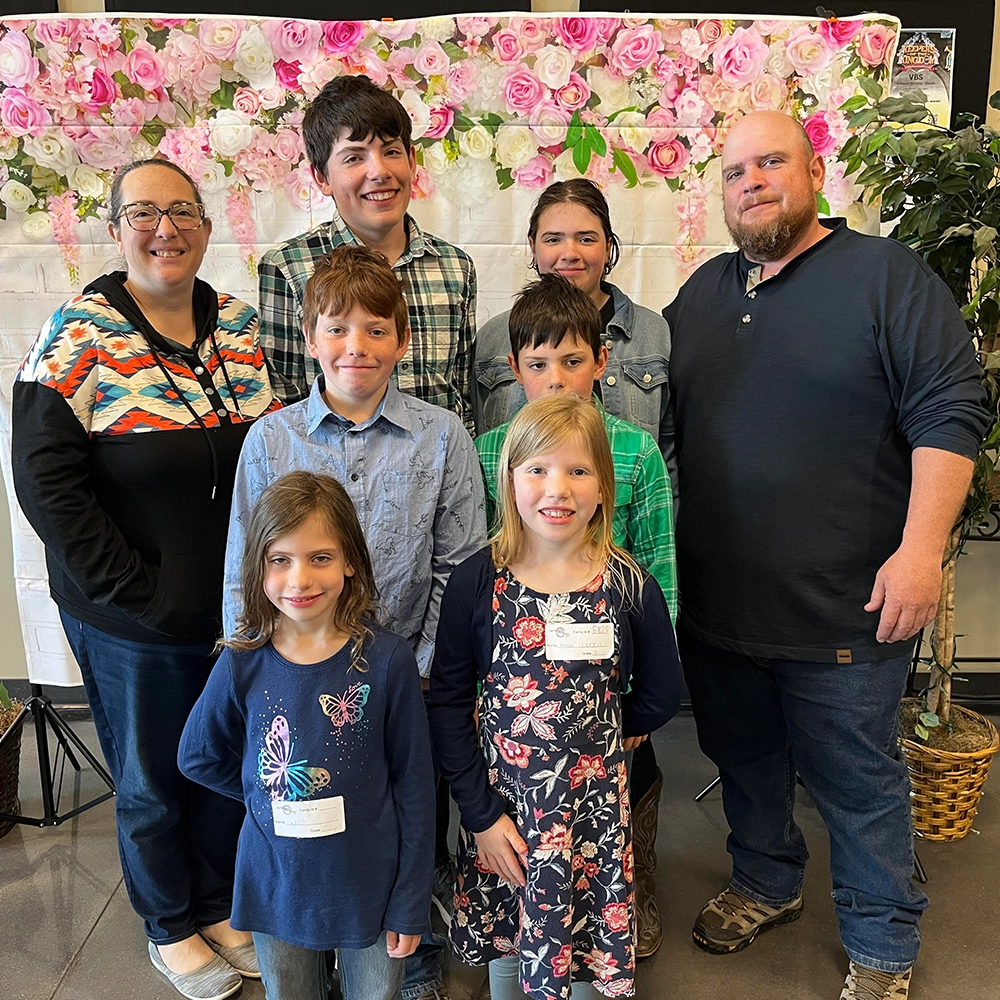 KRISTIN FERRIS
LAKE ODESSA CAMPUS DIRECTOR
Hello! Agape has been an integral part of our family's life for 13 years. God laid the desire to homeschool on my heart when our first son was born 15 years ago. My husband was rather hesitant about homeschooling, so I asked him to allow us to try it out until it was time for him to go to school.When our son was 2, Agape Homeschool Group was just starting. I asked if we could join even though our youngest was not school aged. They welcomed us with open arms. Since then I have had the pleasure to serve Agape in several different capacities from general member to campus leadership, campus director, executive director.  After stepping down from the Executive Director position in 2017 was blessed to have the benefit of being served by the Agape family, when our family went through a tough season. Now I am excited to return to serving the Agape family through re-opening the Lake Odessa Campus and serving on the Board of Directors to continue the mission and vision for Agape Homeschool Group. I truly believe that Christian home education is the best choice for the future generations of this country, and it is also my personal God given calling to help as many Christian families to have the support and encouragement that they need to thrive in their own homeschooling journey. 
Outside of Agape, I am a wife to Ryan, a 3rd generation crop and beef farmer, and a mother to six amazing children. My life rotates around God, Family, Farm and Jiu Jitsu, when there is free quiet time for me I do enjoy binging and chilling to a good series.